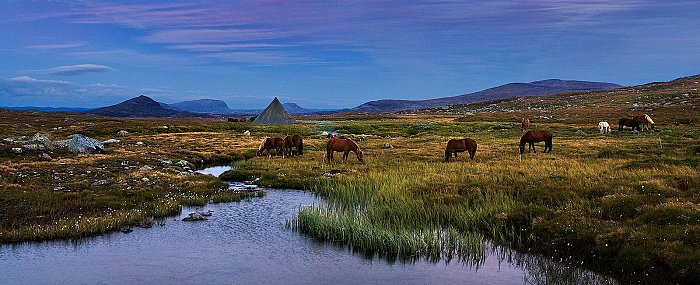 Blåfjella-Skjækerfjella National Park

Rich bird life
The national park is known for its large populations of ptarmigan and woodland birds. It's possible to catch trout and char in the mountain lakes. Elk hunting is also permitted in parts of the national park, but not in the former Gressåmoen National Park.
Many reed deer and roe deer graze in the valleys and on the hillsides, while wolverines, lynx and bears are also observed regularly. There are also many wetland birds, birds of prey and owls, several of which are on the list of vulnerable and threatened species.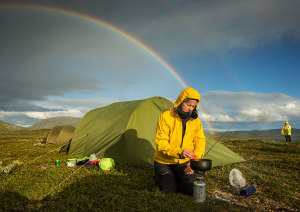 Excellent hiking terrain
Much of Blåfjella-Skjækerfjella comprises of low mountains and gentle terrain. The many marked hiking trails make the area ideal for family hikes. To provide contrast, there are mountains including Midtiklumpen (1333 m above sea level).
Trekking association's cabins
For longer hikes, it's good to know that there are several places to stay. The trekking association rents out Holden Fjellgård (mountain farm) and the cabin Skjækerdalshytta on a self-catering basis. Several other accommodation options are also available.
Read more about nature-based experiences in Blåfjella-Skjækerfjella National Park.

You might also like